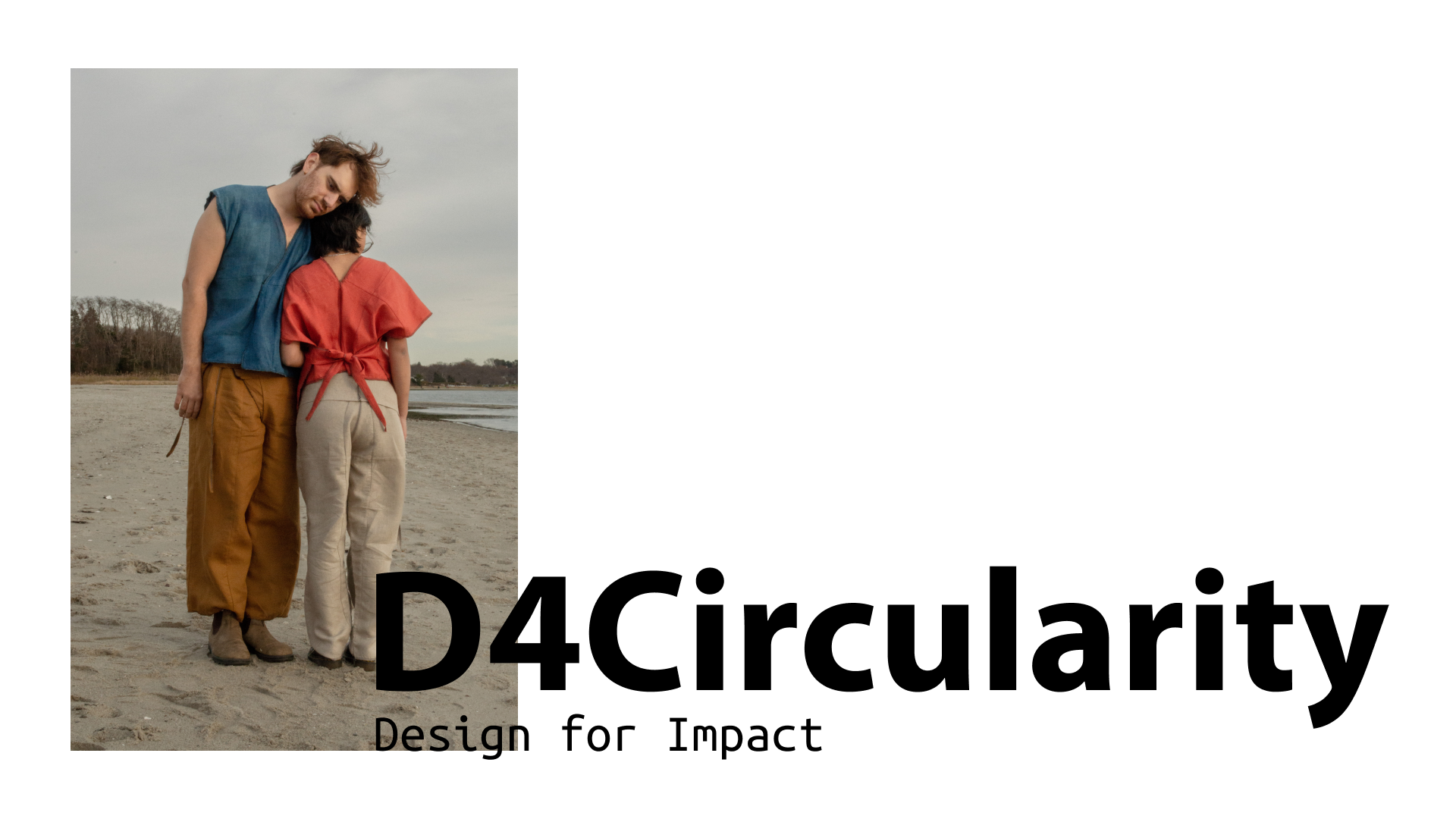 D4Circularity is an experiment in a circular garment manufacturing process. Instead of tackling the end of life of a product that already exists, D4Circularity envisions a future where the entire lifecycle of a product is embedded in the design since the conception of the garment.
You might remember tangrams from elementary school, but they are modules. You make a shape out of a handful of them, and when you are done, you disassemble and reuse them to make something else.

Each D4Circularity garment is made up of four types of modules, and their permutations can create an infinite amount of shapes, silhouettes, and clothing. The system is designed for scaleable systemic change. the Modular design eliminates the labor-intensive process that involves inspecting garments to see how best to cut shapes and maximize yield during the upcycling process. Standardizing the shapes that are used to construct garments streamlines the creation of new products.
Flip through the D4Circularity look book below.
A special thank you to my photographer Ella Lawless